Yesterday evening, the countdown timer atop the Cow Clicker pages finally elapsed, and as per the prophesy, the cowpocalypse was summoned.
Despite the players' cowllective intelligence in solving the Cow ClickARG, despite their numerous supplications to the bovine gods in response to the threat of moo-msday, nevertheless the Cowpocalypse has come. All cows were raptured to their heavenly pastures. Even in Cow Clicker Blitz and in the Cow Clicker IF.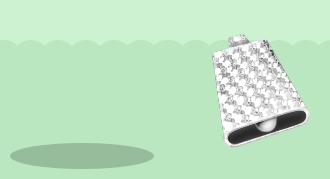 The result is distinctly strange, as the game continues with empty pastures and missing cows. Players can still click where cows used to be, and a new Diamond Cowbell award for 1,000,000 clicks was added. In so doing, the game has perhaps reached its maximum level of minimalism, although its clear that nobody is clicking empty space, but rather they are clicking the memory of where a cow once nobly stood.
Is a second cowling possible? Perhaps…